Why choose E3Synergy?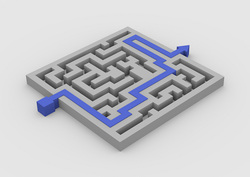 Implementing a new technology without the right guidance and a proven road map might not be your best option.

Too many software solutions end up on the shelf because the promise of countless benefits runs head on into the reality of time constraints, day-to-day responsibilities, and lack of planning.

Let E3Synergy help your team integrate your processes and blend in the right amount of technology for your project management and estimating requirements. Our QuickStart programs provide you the step-by-step implementation and one-on-one support needed for you to choose the right path for your organization. And we continue to support you long-term as you grow ...

---
A Client's Viewpoint

Try to teach an old dog new tricks, it will never happen, too many road blocks, too much change, how do we get from here to there, and is it really worth the efforts?? After years of procrastination, frustration, and the continuous shelving of various project management systems because of the lack of support and flexibility, our firm finally discovered Corecon/E3Synergy. Corecon/E3Synergy listened to our concerns, learned our way of conducted business, developed a course of action, and tailored a project management system to meet our high demands. Development, training, and implementation was handled professionally, expeditiously, and within budget. Now our project management team realizes the increased efficiencies through an internet based system which provides real time job cost data, detailed and organized project information, remote time/data entry, and overall superior project planning/communication tools. If only we could have reaped the benefits of this system 15 years earlier!

Michael K. O'Malley
Concrete Protection and Restoration, Inc.